Why I Teach: Jeff Gerrard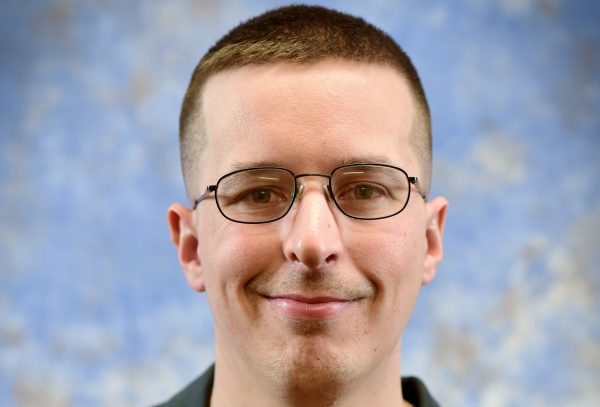 Welcome to "Why I Teach." Here we'll highlight the contributions of the UNC Charlotte College of Health and Human Services instructors who bring their knowledge and expertise from the professional world to the classroom.
"Our adjunct instructors are well-positioned in their companies and our community and represent a broad spectrum of highly experienced content experts, entrepreneurs, leaders and mentors. They're able to provide real world and real time examples to convey concepts by drawing from their accrued workplace experiences. They also represent an instant networking experience for our students simply by sharing their connections, identifying opportunities and providing critically important reference letters. That they choose to work as adjunct instructors above and beyond their commitments to their day jobs speaks to their dedication to preparing the next generation to follow in their own successful footsteps." -Dean Catrine Tudor-Locke
Name: Jeff Gerrard
What I teach: EXER 2168 Anatomy & Physiology I, 3287 Exercise Testing: Principles and Application, EXER 4100/KNES 5100: Organization and Administration of Strength and Conditioning
Academic Unit: Applied Physiology, Clinical, and Health Sciences (APCHS)
Position: Adjunct Faculty
My goals as an adjunct professor: To inspire and mentor students to achieve their goals while empowering them with the knowledge to do just that.
Years of experience in career: 2 years
Why do you teach?
I find joy in teaching because I am giving students the knowledge to learn new skills and to see the world through a different lens. Every student is here at Charlotte because they want to learn and better themselves through education. My ultimate goal is to help them accomplish that.
Do you have a particularly memorable moment from the classroom?
Last year I was teaching a class on Olympic weightlifting movements to our Strength and Conditioning concentration students. These exercises are very technical, and most students have never attempted them before. I had one student that tried so hard to perform one of these movements and they broke down into tears from frustration. A few weeks pass and at this point I have coached this student before and after class on this specific movement. They performed it at the end of class one day and absolutely aced it and the whole class cheered and clapped.
What's your best piece of advice for students both in college and after graduation?
My best piece of advice is to find a mentor within your chosen field. Mentors can help give insight to help you navigate the college and postgraduate landscape. I think all students need someone that will give them solid unbiased career advice.
What skills are most valuable for new graduates?
This may sound very cliché but networking and communication. Your network can help open opportunities for you and point you in the right direction. You can't build a good network without putting yourself out there and communicating with others.
Where do you see professionals early in their careers challenged the most in your field?
Within the Exercise Science field most jobs are certification heavy. Employers have a baseline requirement of education and certifications that have been established within the field. Part of the challenge is getting those required certifications. The other half is: what do you bring to the table that sets you apart from education certifications? All jobs that you apply for, most candidates more than likely have the education and certifications. So, I believe the most challenging thing career wise for early professionals is finding a niche to diversify themselves.
What do you see as a few of the most important topics in the health and human services fields over the next 10 years?
From an exercise science view, I think data analytics will be a very important topic. Data analytics is on the rise within the field of sports performance outside of the research lab. This is empowering sports performance departments to make data driven decisions. Given the success of analytics in this capacity there may be a significant rise in jobs regarding sport scientists.
From a public health perspective, I think that having community integrated health care teams outside of hospitals to support communities for those who have social barriers to health care at hospitals should be an important topic. Hospitals can only help those who come to the hospital. To focus on prevention of diseases hospitals need to be more forward and out in communities. I think being able to integrate other health professionals in a community such as dieticians, health and fitness personnel, physician assistants, and nurse practitioners within communities to aid in the prevention of conditions that are linked with comorbidities such as metabolic syndrome.
What's most rewarding about serving as an adjunct instructor?
Having students tell me about their major life events is the most rewarding. Just this week a former student told me about getting engaged, and another being accepted into graduate school. When students are telling you these things you know you have made an impact in their lives that goes beyond the classroom.
Favorite part of your job?
There are too many to just put one so here are my top 3:
-Interacting with my students
-Watching students grow academically over the semester
-Working with the amazing group of faculty and staff we have in the APCHS department
Why teach at UNC Charlotte?
UNC Charlotte is home. My dad went here in the 80's, so I have been coming to this campus ever since I was little. After I got out of the military, I knew Charlotte was where I wanted to go for my education. I am honored to teach here to make an impact at this institution that has helped shape me into who I am.