Summer Healthcare Career Camp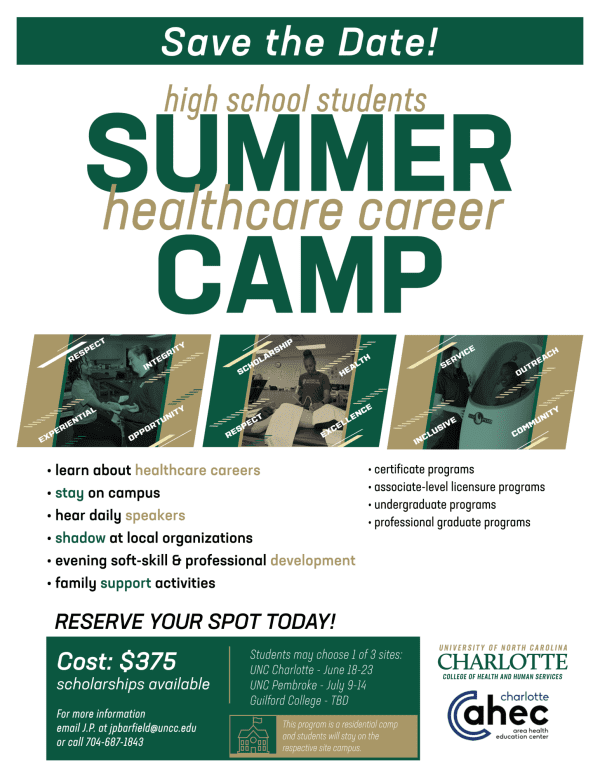 UNC Charlotte is hosting a residential camp for high school students interested in a healthcare career (June 18-23rd).
The purpose of this Program is to:
Train high school students on varied healthcare careers (scopes of practice) and corresponding entry points (e.g., certificate programs, associate-level licensure programs, undergraduate, and professional graduate programs)
Increase knowledge and intention among prospective healthcare workforce members
Build the NC Healthcare workforce pipeline, and
Increase the entry of students from underrepresented populations or underserved communities into the NC Healthcare workforce pipeline.
The camp will follow the following structure.
Morning educational sessions (scopes of practice, application & enrollment process, health care skill development, investment & salary information
Midday speakers across varied professions
Afternoon shadowing at local clinical and healthcare organizations
Evening soft-skill and professionalism development
Family activities to support new study/prep behaviors.