About Us
Message from the Chair
Welcome to the Department of Applied Physiology, Health, and Clinical Sciences!
Our focus is to provide meaningful career opportunities, social mobility, and financial independence to students through a variety of career pathways. Among the many choices available, our students typically pursue careers in athletic training, medicine, nutrition & dietetics, occupational therapy, physical therapy, physician assistant, research, sleep diagnostics, strength & conditioning, and respiratory therapy. We offer a variety of undergraduate and graduate degree programs and have an exceptional advising team to ensure students are pursuing the career path that is the best fit!
We are Student-Centered
Our team continually strives to improve the quality and diversity of our health education programs. We offer extraordinary pipelines for undergraduate students interested in graduate-level education and students have access to our top-tier faculty throughout their time in the program. Our students are positive, motivated, and professional! Our department has exemplary student satisfaction rankings which is due to the personal and engaging relationships among students and faculty.
We are Scholars
The Department is fortunate to have nationally- and internationally-recognized experts in many areas including aging, biomechanics, bone-joint health, cardiovascular function, health-related physical fitness, injury prevention and rehabilitation, muscle physiology, and sport performance. Our work addresses health and performance across the lifespan and students have the opportunity to work with externally-funded faculty in their area of expertise. Charlotte is not only a leader in movement-based research but is also developing the knowledge used by experts in the field.
We are Engaged in the Community
Our students work, shadow, and volunteer for many organizations in and beyond the Charlotte region. Our alumni regularly mentor students and serve the department through teaching, service, and outreach. Our students have a tremendous opportunity to work with a number of leading organizations in the field through professional teams, clinical sites, hospitals, school-based programs, and youth sports. Charlotte provides all the complimentary service and work experience students need to identify and thrive in a chosen career path.
We are Charlotte!
https://aphcs.charlotte.edu/directory/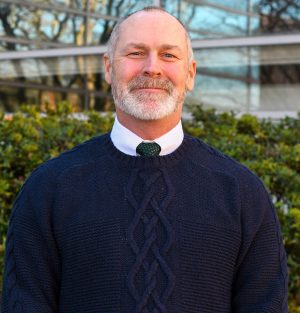 J.P. Barfield, FACSM
Chair, Department of Applied Physiology, Health, & Clinical Sciences