Health Risk Assessment Program
The UNC Charlotte Department of Applied Physiology, Health, and Clinical Sciences is home to a state-of-the-art Health Risk Assessment Program. As a department, we have a mission of promoting optimal health and well-being by encouraging life-long movement and activity in a variety of populations through scholarly research, teaching and service.
The Health Risk Assessment Program offers insight into biological health and the screening of chronic disease in an effort to help people maintain optimal health. Based upon the principles of preventive medicine, our goal is to determine an individual's risk for disease by providing a comprehensive panel of physical and physiological tests and recommending potential lifestyle modifications to reduce that risk.
Over its history, the Health Risk Assessment Lab has served thousands of participants, both on campus and at community centers, and grown to employ a staff of 15. We welcome anyone who wants to learn more about their health in an effort to prevent chronic disease and take steps towards a higher quality of life.
News coverage of Health Risk Assessment Program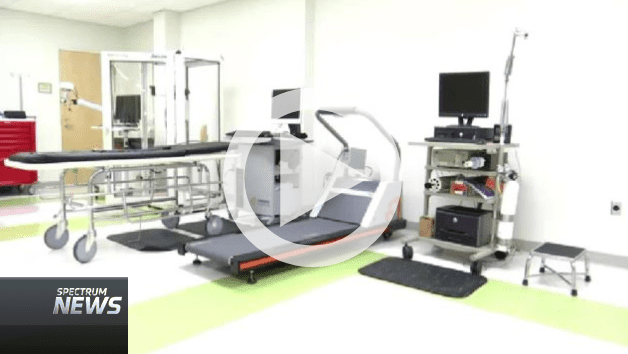 Resting Blood Pressure
A measure taken to evaluate the risk of cardiovascular disease (CVD). High blood pressure, also known as hypertension, is known as the silent killer and is the most commonly diagnosed form of CVD with 1 in 3 adults being diagnosed. Hypertension increases risk of heart attacks, strokes, and pulmonary embolisms, all life-threatening conditions. It is important to get your blood pressure checked regularly to understand your risk level. The lab utilizes digital blood pressure cuffs as well as manual cuffs.
Resting Heart Rate
How quickly the heart beats at rest can be an indication of certain types of disease, typically some form of cardiorespiratory disease. Assessing resting heart rate can be provide valuable information about the status of the cardiorespiratory system. This is performed with either an electronic blood pressure cuff or a pulsoximeter.
Arterial-Oxygen Saturation Level
A measure to determine how efficient the pulmonary system works with the vascular system. This can be an indication of lung health and assesses risk for diseases like COPD. An electronic pulsoximeter will be used to analyze arterial-oxygen saturation level.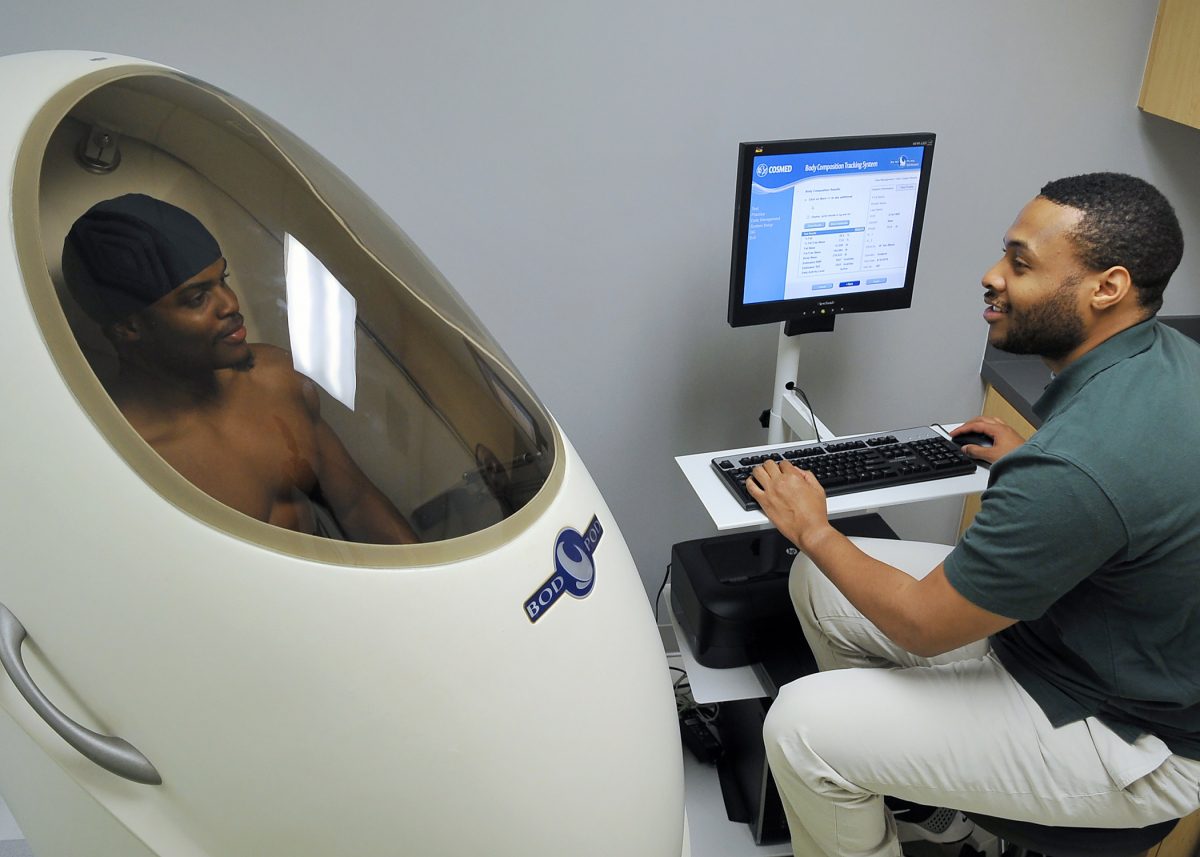 Body Composition
This measure distinguishes how much of one's total mass is fat mass and fat free mass. An increased level of fat mass has been associated with increased risk of hypertension, coronary artery disease, stroke, heart attack, diabetes, hyperlipidemia, and certain types of cancer. By evaluating body composition one can determine changes in fat mass and fat free mass.
Bone Densitometry
The density of bone is calculated by bone mineral content or bone mineral density. A DEXA scan determines bone mineral content and assesses the risk for osteoporosis. Osteoporosis is a chronic disease characterized by brittle bones. Furthermore, this information assesses the risk of fractures.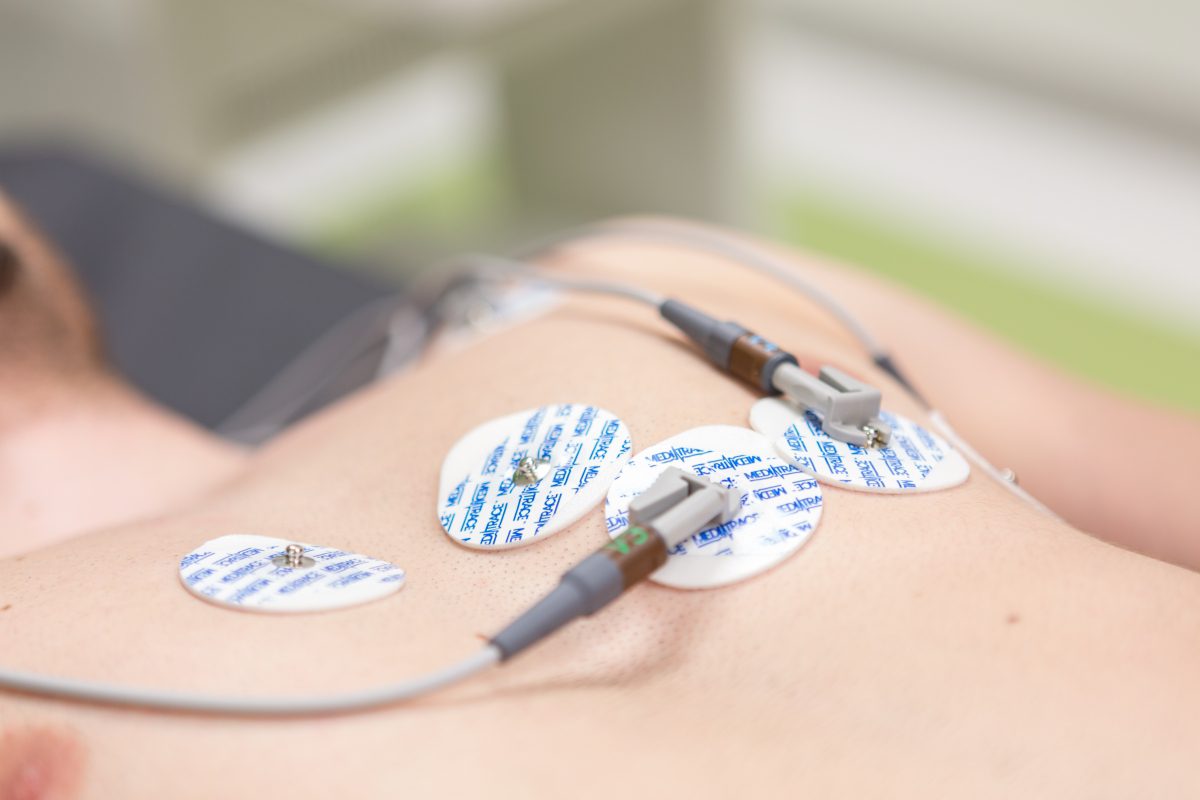 Electrocardiogram
ECGs measure the electrical activity of the heart screening for arrhythmias and cardiovascular disease. If not caught early, an abnormality can lead to serious health risks, including heart attacks. If an abnormality is spotted, further medical consultation may be advised.
Aerobic Capacity Testing
The ability of the body to utilize oxygen to perform work is positively correlated with increased quality of life and prevention of many chronic diseases. The Health Risk Assessment Lab tests aerobic capacity with a variety of protocols and instruments but ultimately provides information about the health of the cardiopulmonary, cardiovascular, and musculoskeletal systems. With this information, we can determine fitness level, severity of disease, and create a customized exercise program.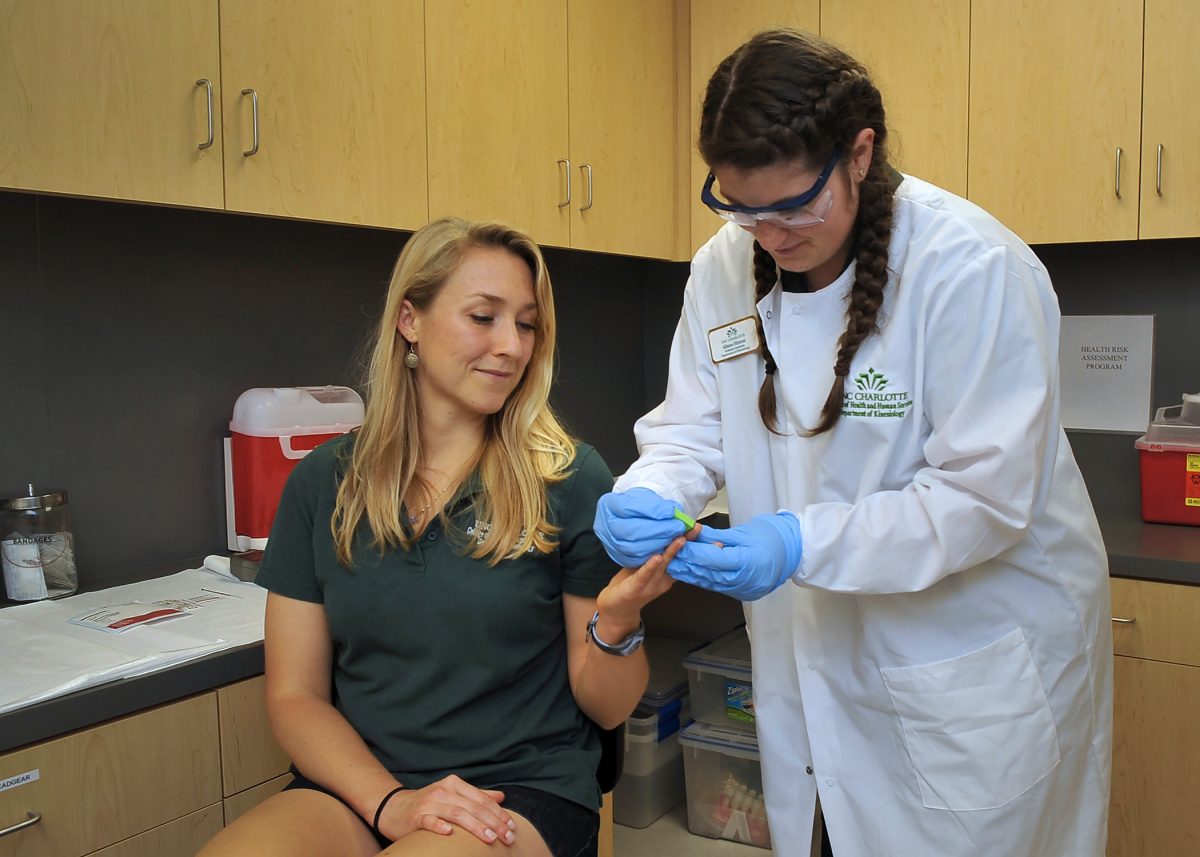 Blood Lipid Panel
The blood lipid panel includes HbA1c, total cholesterol, HDL and LDL cholesterol, blood triglycerides, and blood glucose levels. HbA1c is a protein in the blood that estimates an average blood sugar over the past three months. These values indicate the health of the cardiovascular system and the risk of diabetes. Through a small finger-prick and sample of blood, the Health Risk Assessment Lab can obtain these values within five minutes and discuss strategies to optimize your numbers.
Pulmonary Function Testing
Chronic Obstructive Pulmonary Disease (COPD) is the third leading cause of death. It is characterized by difficulty exhaling air from the pulmonary circuit. This test assesses how well the lungs function as expressed through the variables of forced vital capacity (FVC) and forced expiratory volume in one second (FEV1). Through spirometry, the Health Risk Assessment Lab determines if there are any signs of obstruction and recommend further evaluation from a pulmonologist if needed.
Contact Us
For more information, or to schedule your personalized health risk in advance, please contact us at 704-687-0502 or email hrap@uncc.edu.