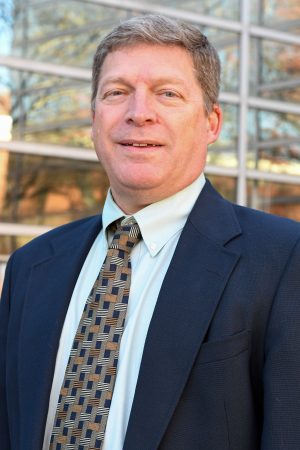 Michael J. Turner
Associate Professor of Kinesiology, Director of Graduate Programs and Student Research in Gerontology
Certification:
Registered Clinical Exercise Physiologist (ACSM)
Education:
BS in Exercise Science, Miami University, MS in Exercise Physiology, Miami University, PhD in Education (Exercise Physiology), University of Tennessee, Post-Doctoral Research Fellowship, Washington University School of Medicine, St. Louis, MO
Faculty Rank:
Associate Professor
Research Interest:
Cardiovascular function, physical activity and aging. Specifically, my laboratory is working to understand the mechanisms influenced by regular physical activity that impact the functioning of our aging hearts. The mechanisms that influence the age-related decline in physical activity is also a larege area of study for my laboratory. Lastly, my laboratory is investigating the influence of orthopedic factors (i.e., chronic ankle instability) that reduce lifelong physical activity levels causing the development of cardiac dysfuction and other hypokinetic disease characteristics.
Research Statement:
Dr. Turner's research focus involves the influence of lifelong physical activity on the age-related alterations of the left ventricle. To research this area, Dr. Turner uses animal and human research models with the use of echocardiography and Doppler ultrasound to measure specific characteristics of the left ventricle as it ages from youth to the end of life. Also, Dr. Turner investigates the genetic factors responsible for influencing daily physical activity with aging. He and his team monitors daily physical activity patterns of mice of differing activity levels to see how their genetic background can influence regular activity throughout the lifespan. Dr. Turner has published over 25 peer-reviewed journal articles and presented his work at both national and international scientific meetings. Dr. Turner's research has been funded by multiple grants, some of which were from the National Institutes of Health.
Researcher:
Yes
Teaching Specialty:
Physiology of Human Aging Cardiovascular and Pulmonary Physiology Exercise Physiology Exercise Prescription
Mike Turner earned his BS degree in Exercise Science (1984-1988) and his MS degree in Exercise Physiology (1988-1991) from Miami University in Oxford Ohio. Dr. Turner earned his PhD in Education (Exercise Physiology) from the University of Tennessessee-Knoxville (1991-1994). Following his doctoral training, Dr. Turner received a research fellowship (NIH-NRSA) to work at the Washington University School of Medicine in St. Louis, MO and worked under the mentoring of Drs. John Holloszy and Ali Ehsani (1994-1997). After a year at Wichita State Univesrity as an Assistant Professor, Dr. Turner came to UNC Charlotte in 1998. While at UNC Charlotte, Dr. Turner has been awarded the College's Teacher of the Year in 2003 (Undergraduate Award) and again in 2007 (Graduate Award). In 2004 Dr. Turner was promoted to Associate Professor in the Department of Kinesiology. Currently, Dr. Turner serves as a reviewer for 3 professional journals. Additionally, Dr. Turner is affiliated with the MS in Gerontology Program at UNC Charlotte.