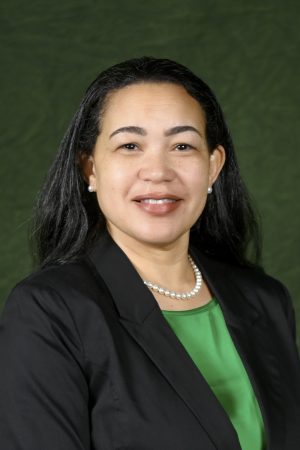 Trudy Moore-Harrison
Clinical Assistant Professor, Graduate Practicum Coordinator, Director of Health Risk Assessment Program
Certification:
American College of Sports Medicine Certified Health Fitness Specialist (HFS), 2010-present CITI Collaborative Institutional Training Initiative, 2009-present CPR/AED for the Professional Rescuer, American Red Cross, 2007-present
Education:
Bachelor's of Science in Biology, Howard University; Master's of Science in Exercise Physiology, Howard University; Doctor of Philosophy in Exercise Science, University of Georgia, Post-doctoral Fellowship in Exercise Genomics, The University of North Carolina at Charlotte
Research Interest:
Gerontology, Health Disparities, Physical Activity, and Community Based Research
Teaching Specialty:
Exercise Physiology, Health and Quality of Life, Elementary Health and Physical Education
Relevant Publications:
Moore-Harrison, T.L., Speer, E.M., Johnson, F.T., and Cress, M.E. (2008). The effects of aerobic training and nutrition education on functional performance in low socioeconomic older adults. Journal of Geriatric Physical Therapy. 31(1):18-23.
Moore-Harrison, T.L., Johnson, M.A., Quinn, M.E., and Cress, M.E. (2009). An evidence-based exercise program implemented in congregate-meal sites. Journal of Physical Activity and Health. 6:247-51.