Respiratory therapy grads to present at international convention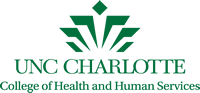 Four recent UNC Charlotte graduates have been invited to present at the American Association for Respiratory Care international convention.
The respiratory therapy majors, Sheila Ball ('15), Holly Harron ('15), Jamie Lemmon ('15) and Andrew Miller ('14), were selected based upon their final projects completed as part of a capstone course.
Ball's research entitled "The use of NIV-NAVA as a Treatment Strategy for Apnea of Prematurity" was performed at the Levine Children's Hospital in Charlotte. The prospective case control study focused on the use of a new mode of noninvasive ventilation in premature neonates. In the group treated, there was a significant reduction in the need for endotracheal intubation at the hospital.
Harron's research focused on workforce management. Her project was "Respiratory Care: Staffing for the Future." From her research, Harron was able to develop a flex staffing schedule that saved Levine Children's Hospital more than $14,000 in the first two quarters of 2015. Harron also collaborated with Lemmon to develop an abstract on the use of telemedicine for asthma education.
Miller's accepted capstone research was entitled "Endotracheal Intubation Training and Skill Maintenance for Respiratory Therapists." Miller reviewed the policies, education and experience of respiratory therapists' practice of placing breathing tubes at Duke University. He also conducted a national survey of this practice and his results will be presented during this year's open forum.
The AARC Congress is the largest respiratory convention in the world, where leading respiratory therapists, physicians, managers, educators and students meet to stay abreast of the latest developments in the field. This year's AARC Congress will be Nov. 7-10 in Tampa, Fla.
UNC Charlotte's Bachelor of Science in Respiratory Therapy degree is a 2+2 program in which individuals are admitted to the University with an associate's degree, and they complete the last two years of the bachelor's degree online