Senior Lecturer Recognized for Top Presentation at International Conference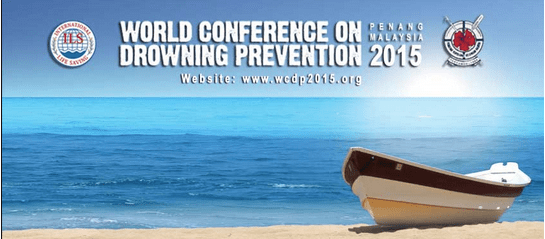 Senior Department of Kinesiology lecturer Roy Fielding has been recognized for an outstanding presentation at the 2015 World Conference on Drowning Prevention. Fielding's presentation on the Lifeguard Rescue Reporting System he developed was one of four designated as "outstanding" by the conference committee. The
The Lifeguard Rescue Reporting System has been available since 2009 in the United States and Canada since 2010. This system has been endorsed by the USLA, the Canadian Red Cross and the American Red Cross Scientific Advisory Council. The Canadian and American Red Cross organizations encourage lifeguards to report the rescues that they make. Well over 1000 rescues have been entered into the database.meeting was held in Malaysia earlier this month, with over 450 attendees representing 59 countries. Participants presented on more than 200 topics.
"Roy Fielding's pioneering work with the Lifeguard Rescue Reporting System is an excellent example of how our faculty are positively impacting the safety, health, and well-being of people on the national and international stage. We are proud to call Roy one of our own," said Scott Gordon, chair of the Department of Kinesiology.
Fielding's Lifeguard Rescue Reporting system records the following data:
Time of day
Environmental conditions
Equipment used
Location of the guard
Others needed
Distance to the entry
Distance traveled in the water
Type of rescue made
First aid given
Injuries to the patient
Patients outcome
How the victim was recognized
Depth of the water
Attendance at the time of the rescue
Patients activity at the time of the rescue
The levels of certification of the rescuer.
The goal is to help training agencies learn more about what actually is taking place when lifeguards are called upon to respond to an emergency. This reporting system is designed to collect long term data to help aquatic professionals to understand if certain trends are taking place in the varying aquatic venues.
The system divides rescues into three aquatic areas: 1) Open Water 2) Water Parks and 3) Swimming Pools and Spas. Fielding reported the most complete and current data regarding these rescues to the conference.
Fielding also presented on the Model Aquatic Health Code which he worked with the Centers for Disease Control and Prevention as well as a symposium on Hypoxic Blackout and other medical emergencies.
For more on the Lifeguard Rescue Reporting System, click the link below: