VIDEO: Athletic Training Coordinator Bret Wood Talks Concussions in Wake of Kuechly Injury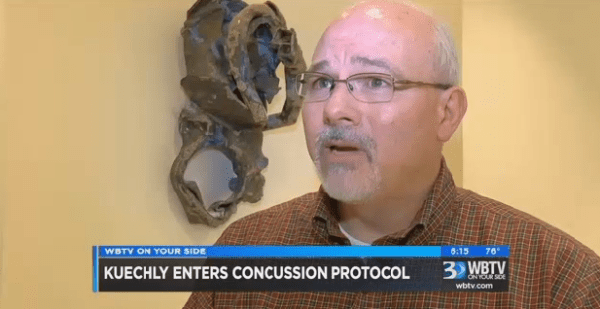 Carolina Panthers head coach Ron Rivera confirmed Friday afternoon that star linebacker Luke Kuechly is under concussion protocol.
Most of the country watched Thursday night as one of the NFL's brightest stars was carted off the field, having trouble breathing and crying.
Bret Wood, UNC Charlotte Athletic Training Clincial Coordinator, has been involved in athletic training at the college for decades. He has been honored a number of times for his work.
Wood spoke with WBTV News about diagnosing concussions and what's understood about their long-term effects.