CHHS Names Associate Dean for Research and Graduate Studies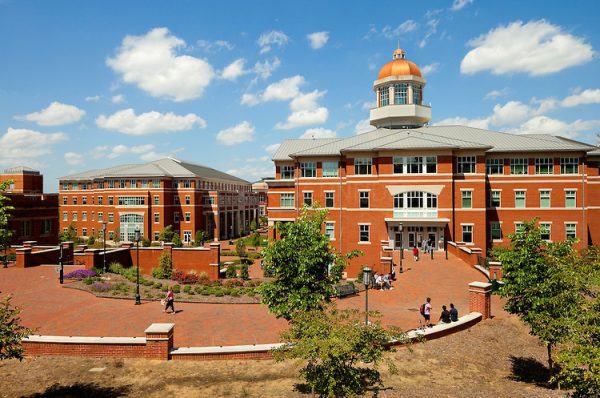 The College of Health and Human Services has named Dr. Susan Sell the Associate Dean for Research and Graduate Studies.
Sell's tenure follows a one-year stint as Interim Chair of the Department of Public Health Sciences. In her new position, Sell will work to increase research and student funding and promote graduate education, supporting the five CHHS research academies and building visibility for graduate programs.
"In the College of Health and Human Services, research informs our teaching," Sell said. "Having a funded research program and supporting graduate students is part of what it means to be a faculty member. Our students will be successful if our faculty model what success looks like."
A belief in the symbiotic relationship between research and graduate education motivated CHHS Dean Nancy Fey-Yensan to create the new position.
"Having a single person at the helm for both provides a unique and more efficient model for us to bring the College closer to our goals– to grow our numbers of graduate programs and enrolled students, graduate them in a timely manner, and to tie all that they learn in our classrooms, the community and teaching labs to important research questions," she said.
In 2006, Sell joined UNC Charlotte's Graduate School as an Associate Dean. She is currently a full professor in the Department of Bioinformatics and Genomics. Her accomplishments in the Graduate School included increasing external funding for graduate students, serving on the Chancellor's task force to research payments to students leading a graduation and progression task force and launching the highly successful Charlotte Research Scholars Program. UNC Charlotte honored Sell as an outstanding mentor in 2011.
Sell began her career in genetics at UC Berkeley, followed by a two-year Muscular Dystrophy fellowship at the Pasteur Institute in Paris, France. She earned her PhD at the University of Utah Medical Center where she was a member of one of the early cohorts participating in an innovative, interdisciplinary biomedical sciences training program.
She completed postdoctoral research at Stanford University and a second postdoc with the National Institute of Diabetes and Digestive and Kidney Diseases, where she engaged in population-based research with the Pima Indians in Arizona. There, she began to focus on type two diabetes, continuing her work on diabetes in isolated Bahamian populations after joining the University of Alabama. At UAB she also assumed the role of Associate Dean of the Graduate School and directed the Department of Education McNair Scholars Program.
"Susan understands the value of health and human services related research, including community based research, to our constituents, particularly those who are medically underserved," said Dean Fey-Yensan. "She believes in a team approach and the importance of transdisciplinary efforts which are at the center of the work that we do here in the College."