UNC Charlotte and Tresata Announce Partnership to Make Charlotte One of the Healthiest Cities by 2025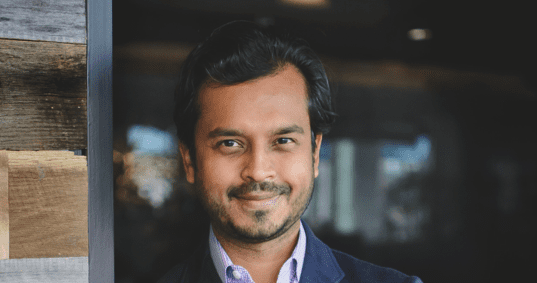 In celebration of Public Health Week, UNC Charlotte and Tresata today announced a far reaching new partnership designed to make Charlotte, NC one of the healthiest cities in the world by 2025. This goal will be met using advanced data analytics, empowering the local community with actionable knowledge, and advancing health entrepreneurship in Charlotte.
Through this partnership faculty and students will gain immediate access to Tresata's next generation data management and monetization systems, as well as a launch pad for budding entrepreneurs to build analytical applications powered by Tresata's advanced analytics operating system. Tresata plans to invest upwards of $2 million in supporting these initiatives.
This shared goal of making major advances in community health was inspired by our community's significant public health and economic mobility challenges. Making positive changes in our public health outcomes requires us to think differently and work together in innovative ways as represented by this groundbreaking public-private partnership.
A foundational element to this partnership is the talent of the faculty, staff, and students at the UNC Charlotte College of Health and Human Services (CHHS), under the leadership of Dean Nan Fey-Yensan. CHHS recently launched the Academy for Population Health Innovation (APHI) – a partnership between Mecklenburg County and UNC Charlotte established to directly enhance community public health through academic partnerships and use of informatics and analytics.
"To comprehensively impact community health requires that we strive to become not just a leader, but a world leader in the public health domain. To meet this goal, we know that we can only be successful through strong collaborations with technology partners that have enhanced advanced analytics capabilities that will complement and considerably expand those currently found within the University" said Dean Fey-Yensan. "I am incredibly excited to welcome both Tresata and Abhishek Mehta, its founder and CEO, to the CHHS family and work with them to create a healthier, happier, enriched Charlotte." In addition to working with CHHS through the new partnership, Mehta has agreed to become a member of the faculty to assist with mentoring and training students to become entrepreneurs.
Tresata's role in the partnership is a logical extension of their mission to Enrich Life, and will bring their advanced analytics platform, incredible talent and entrepreneurial expertise to address public health issues in Charlotte. Since its inception, Mehta has been dedicated to making Charlotte the best place to live and work. The company is one of the few successful start-ups to enter the data and analytics software market in the last decade, and one of only a handful of flourishing new businesses started in Charlotte. "Entrepreneurship is the lifeblood of successful cities and societies and we want to sow the seeds to build one of the richest entrepreneurial ecosystems right here in Charlotte," said Mehta. "In partnering with CHHS & APHI we take the first steps towards making that a reality."
Tresata has made its mark in engineering the most advanced Analytics Operating System of this generation, with many successful deployments at Fortune 500 companies. With an initial focus on fintech, Tresata has expanded to the healthcare and retail verticals globally in the last few years, but the company also wanted to take on issues that were important for the local community.
"Partnerships like the one between UNC Charlotte and Tresata are crucial to advancing public health – this partnership will directly impact our city's health, improve opportunities for students and faculty, and provide new resources that support the creation of student led start-ups. This creates new jobs within our local community that will help us address issues of upward mobility and subsequently improve community health," said APHI Director Dr. Michael Dulin.
As part of the agreement, UNC Charlotte gains access to select Tresata software products effectively used in the management and monetization of insights from healthcare data. Researchers have previously employed these tools to examine the relationship between the cost and quality of healthcare. The systems have also been used to analyze factors affecting childhood obesity, family formation and for forecasting the outbreak of disease. Future announcements related to this partnership to make Charlotte the healthiest city in the world will provide details on an expanded program to invite other local businesses in Charlotte to bear a part of the initiative in the near future.
---
About Tresata: Tresata is the leading predictive analytics platform for understanding and monetizing customer behaviors with a singular goal – to enrich lifeTM. This is achieved with great purity, precision, and personalization by Tresata's analytics engines that have automated the discovery of knowledgeTM from raw data to actionable insight. Tresata is recognized as a pioneer in the rapidly emerging Big Data sector offering analytics applications that help enterprises monetize big dataTM and is the fastest growing analytics company in America. Learn more at www.tresata.com.