"Communiversity" Provides Support to Region's Latino Immigrant Community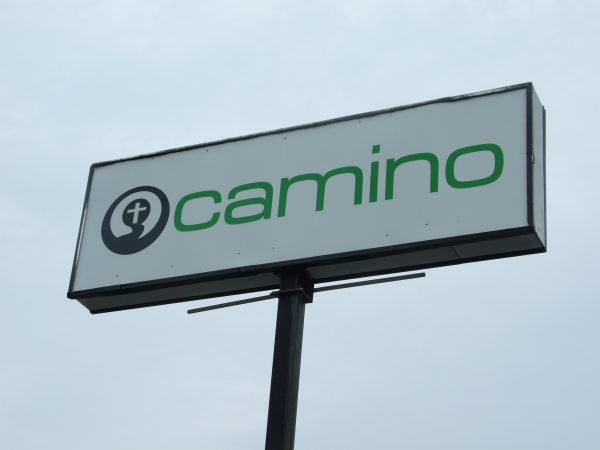 UNC Charlotte and the Camino Community Center have officially dedicated The Communiversity at Camino. The program, whose name recognizes the combined power of the pair, builds on and amplifies the efforts of Camino, a community-based organization that has provided resources to the Latino immigrant community of Charlotte since 2004, and serves over 20,000 people annually.
Camino offers direct patient physical and mental health care, nutrition and physical activity programs, job training and small business support, homeless support, English as a Second Language (ESL), small business support, and a community thrift store and food pantry. Over the past three years, UNC Charlotte faculty, staff and students have played a growing role at Camino under the leadership of Dr. Mark DeHaven, director of the UNC Charlotte Academy for Research on Community Health, Engagement and Services (ARCHES).
From 2010 to 2015, the Hispanic population in Mecklenburg County grew 14.8 percent, bringing Hispanics to 12.7 percent of the total population. Though the Hispanic population has been growing at this rate, many recent immigrants still struggle to find services within their community.
"By combining the missions and expertise of the College of Health and Human Services and Camino, the Communiversity is developing a unique care delivery system and training resource for the University City area, the city of Charlotte, and Mecklenburg County, as a best-practices model for improving the health of Latino and other vulnerable populations in North Carolina and communities across the nation," he said. At the same time, Communiversity staff also prove to be a critical resource for an underserved community in Charlotte.
Twenty-two students and ten faculty members are currently engaged in permanent programs through Communiversity, with more expected in coming semesters.The program features current and planned contributions from five different UNC Charlotte colleges and Academic Affairs including programs from social work, kinesiology, counseling, languages, dance, computing, Bonner Leaders, public health, geography and health psychology.
Students and faculty are becoming involved with the program in a variety of impactful ways. Using a donation from BlueCross BlueShield of North Carolina, kinesiology graduate student Anna Tart helped establish weekly exercise programming and renovate and secure equipment for a gym. Professor Roger Suclupe, co-director of Communiversity, has established a social work class called Social Work Practice with Latino Communities, which meets at Camino regularly.
"Through this collaborative and experiential approach, students gain the ability to practice social work through a culturally inclusive lens," Suclupe said. "These issues are important for students to know and become aware of because the Latinx population continues to increase while access to services continues to be a barrier," he added.
The Communiversity partnership has also developed the Tu No Estas Solo (You are not alone) mental health program staffed by UNC Charlotte students with faculty supervision. In 2017, the program served 116 individuals through the efforts of six student interns who provide either direct or indirect clinical services.Two of them contribute to health program follow-up and community outreach. In an industry where no-shows are common, 70 percent of scheduled appointments were kept; 66 percent of clients completed their prescribed treatment where dropping out after the first session is the norm; symptoms of anxiety and depression improved noticeably and a majority of the client backlog disappeared.
The Communiversity will implement a data-driven approach for measuring outcomes and disseminate their findings to local, state, and national audiences. Its goals align with those of the Charlotte Opportunity Task Force, the UNC Charlotte Civic Action Plan, and the UCity Family Zone.
The program has received local support from Foundation for the Carolinas, United Way, and the UNCC Academy for Research on Community Health, Engagement, and Services (ARCHES). All programs are collaborative and jointly staffed by UNC Charlotte and Camino.
Gregg Phipps, who represents the University City area on the Charlotte city council, said leveraging partnerships in this way has allowed the program to flourish.
"I've been involved with Camino for several years and in my wildest dreams I couldn't have imagined it would grow to this level."
Suclupe, the UNC Charlotte social work professor, says the program still has room to grow.
"UNC Charlotte has the opportunity to become a leader among academic institutes across North Carolina by addressing the needs of these communities by connecting resources, building relationships, establishing community trust and becoming proactive social justice advocates," he said.
---
by: Wills Citty