Master of Science in Kinesiology

The Master of Science in Kinesiology program prepares graduate students to advance the fields of Kinesiology through evidenced-based patient care and translational research. The program emphasizes basic and clinical interdisciplinary education and research in areas of kinesiology. The MS in Kinesiology has three concentrations that include clinical, research (thesis) and sports performance.
Applied Physiology Concentration (Thesis required)
The Applied Physiology concentration is excellent preparation for those planning to continue their education through the Ph.D., either in kinesiology or a related field (biology, rehabilitation Sciences, physiology, etc). Students selecting this concentration will also be well qualified for employment in aspects of the health industry or in research labs.
Clinical Exercise Physiology Concentration (Thesis Optional)
The Clinical Exercise Physiology concentration is a CAAHEP-accredited program that is designed to prepare students to become clinical exercise physiologists. Clinical exercise physiologists are employed in inpatient and outpatient clinical/rehabilitation settings (e.g. cardiopulmonary rehab programs), general wellness/fitness commercial and corporate settings, and industrial settings that provide health care services for both diseased and healthy populations. Through a blend of classroom instruction and clinical experience, the degree program teaches a wide variety of specific health care skills, knowledge, and behaviors within the cardiovascular, pulmonary, metabolic, neoplastic, musculoskeletal, neuromuscular, and immunologic practice areas.
The Strength and Conditioning Concentration prepares students with the knowledge and skills essential for the Strength and Conditioning Specialist. Students apply industry standard, evidence-based guidelines to the administration of fitness assessments, the development and implementation of strength and conditioning programs, and the management and oversight of such programs. The Strength and Conditioning concentration requires 33 credit hours of course work. Experiential learning is achieved through 3 separate 1 credit hour field experiences, which students engage in over 600 hours of experiential learning under the supervision of an NSCA Certified Strength and Conditioning Specialist. Students are encouraged to take the National Strength and Conditioning Association Certified Strength and Conditioning Specialist exam. Click HERE for more information.
Helpful Links
Admission details, program requirements, and other information can be found in the Graduate Catalog and links below.
Why Choose Our Program?
The program is designed to best prepare you for success on the Board of Certification examination
Our faculty continuously achieve regional, state, and national recognition as experts in their field in teaching, scholarship and research. They provide you with the personal attention, instruction, guidance and the mentoring you need
The program has a wide variety of clinical opportunities to help you best prepare for future job opportunities
The program will prepare you in evidence-based practice to help with clinical decision making
State-of-the-art labs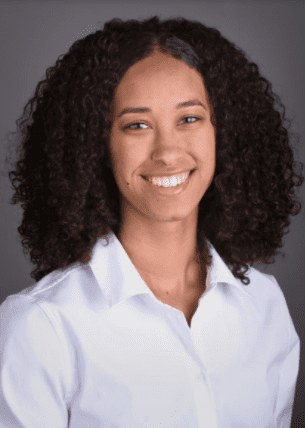 "The kinesiology program has helped me grow academically and has prepared me for a professional career with all of the opportunities and resources that are available. The Health Risk Assessment Program played a pivotal role in preparing me for the clinical work settings with all of the research and hands-on work that was being done." -Kivana Keene
Career Options
Clinical Exercise Physiologists can work in a number of places including:
Cardiac, pulmonary or cancer rehabs
Weight management facilities
Corporate, government and community wellness programs
Fitness facilities
Hospitals and doctors offices
Lecturer at collegiate level and community college
Continue graduate education at a doctoral level and other professional programs (Ph.D., P.A., P.T., medical school, etc.)
Applied Physiology concentration prepares the student for:
Doctoral programs
Lab manager/technician
Pharmaceutical/Medical Product Sales Representative
Lecturer at collegiate level and community college
Medical manager
Genetic counselor
Strength and conditioning concentration prepares students for careers in:
Strength and Conditioning coach at high school level, collegiate, professional and olympic level
Tactical strength and conditioning facilitator
Entrepreneurial – sport coach/owner of a sports performance facility
Continue graduate education at a doctoral level
Lecturer in higher education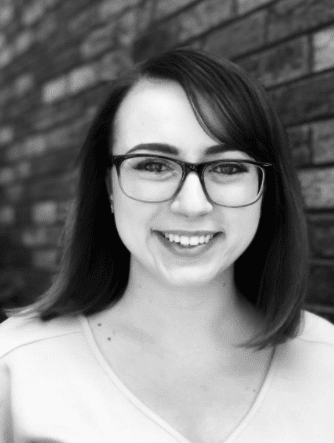 "The small class sizes made it easy to network with classmates and form relationships with the faculty and staff. The curriculum, practicum and laboratory classes provided me invaluable hands on experience which gave me the confidence to succeed in the field upon graduation. I landed my dream job at one of my practicum sites and could not be happier!" -Nicole Winchell
Hands-On Learning Opportunities
Our faculty believe strongly that an appropriate educational experience, especially one that trains clinical practitioners, should have a large clinical component. You will experience at least 600 clinical hours in a variety of different areas where clinical exercise physiologists practice within the Charlotte region. These practicum experiences will take place at local high schools, universities and other CSCS-certified agencies. During time spent at practicums for the Sports Performance Concentration, you will complete the Capstone project and NSCA credential attempt.
Clinical Practicum Facilities (CEP)
Novant Health – Cardiac/Pulmonary Rehab

Charlotte
Huntersville
Matthews
Rowan

Novant Health Cancer Wellness
Atrium Health – Cardiac/Pulmonary Rehab

Concord
Morrocroft
Pineville
Union

Frye Regional Medical Center – Cardiac/Pulmonary rehab
CaroMont Health – Cardiac/Pulmonary rehab
Carolina Weight Management
Mecklenburg County Parks and Recreation Senior Centers
Carolina Neurosurgery & Spine Associates
Sharon Towers
Sports Performance Practicum Facilities
UNC Charlotte Athletics
Charlotte Athletic Club
MuscleRX
Champion Sports Performance
Davidson College Strength and Conditioning
Charlotte Christian School
Charlotte Country Day School
Architect Sports and Physical Therapy
Providence Day School
United States Performance Center
Contact Information
Program Director
Dr. Joseph Marino
jmarin10@uncc.edu
704-687-1248
Practicum Coordinator for Clinical Exercise Physiology concentration
Dr. Trudy Moore-Harrison
tlmoore2@uncc.edu
704-687-0862
Practicum Coordinator for Sports Performance concentration
Dr. Joseph Marino
jmarin10@uncc.edu
704-687-1248