Biology Doctoral Student to Serve as Ambassador for the American Physiological Society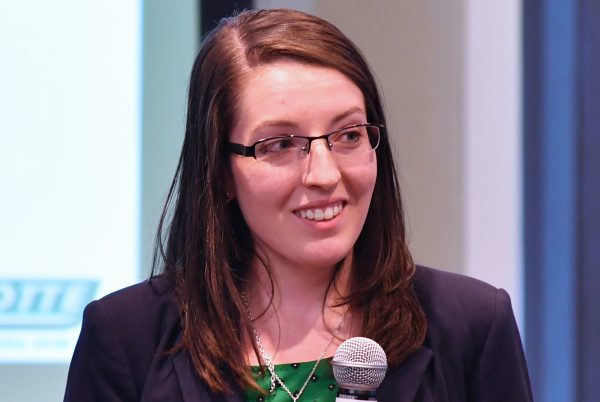 UNC Charlotte biology doctoral student Nicole Stott has been selected as a graduate student ambassador for the American Physiological Society (APS).
As one of five students across the country picked for the role, she will serve a two-year term as a liaison between local students and APS. Stott will receive funding to attend Experimental Biology, the Society's annual conference, which explores a broad range of emerging topics in physiological research.
"Physiology is an umbrella that encompasses many aspects of life sciences, including human health," Stott said. "I am most excited to devote my time, effort, and energy into promoting the importance of physiology to both undergraduate and graduate students and the applicability of physiology to many careers."
The program goal is to share the importance of involvement in professional societies with students and the community.
"Nicole welcomes high-risk projects and challenges that have the ability for a tremendous impact in the biological sciences and uses such opportunities to spark the curiosity of undergraduate students," said Dr. Joseph Marino of the Department of Kinesiology, for whom Stott works for as a graduate research student.
She also serves as a mentor for undergraduate students, and has assisted in a volunteer program where local STEM researchers travel to public schools to foster science literacy and engagement.
Stott's current research examines how a popular diabetes drug could help improve muscle health and slow tumor growth in lung cancer patients.
She expects to earn a master's degree in biology this year and a doctorate in biology in 2021, and plans to pursue a position in academia.