UNC Charlotte Kinesiology Chair Elected to National Board of Directors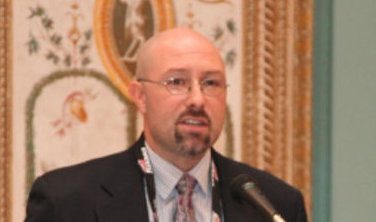 David Bellar, chair of the UNC Charlotte Department of Kinesiology, has been elected to a three-year term on the Board of Directors for American Kinesiology Association (AKA).
Bellar's tenure with the board will begin after AKA's 2021 Leadership Workshop held on January 27 and 28. The theme for this year's workshop program is "Leading through Times of Uncertainty: The Future of Higher Education, Work, and Kinesiology".
Once Bellar's term begins he will be assigned to a standing committee, where he will assist the organizational "heavy lifting" of the board.
Bellar has extensive experience in kinesiology, and was also a Division I track and field coach for many years before arriving UNC Charlotte.
"Dr. Bellar came to us just a year ago from the University of Louisiana at Lafayette where he was Director of the School of Kinesiology. His prior training as an exercise physiologist and experience as a track and field coach gave him the foundation to excel in leadership roles. This AKA election result speaks to his growing national reputation amongst academic peers," said Catrine Tudor-Locke, dean of the UNC Charlotte College of Health and Human Services.
Bellar's research interests include examining the effects of nutrition and supplements on human health and performance, and monitoring the health and wellness of athletes and performing artists. He is a fellow of the National Strength and Conditioning Association and the American College of Sports Medicine and the recipient of the Joe Vigil Sport Science Award from USA Track and Field.
---
The American Kinesiology Association promotes and enhances kinesiology as a unified field of study and advances its many applications. AKA does this by advocating for kinesiology at national and international levels as well as by supporting its member departments by providing resource materials and leadership and educational opportunities for university administrators in kinesiology.
By: Katie Rayner, Communications Graduate Assistant