Exercise Science Student Named National Scholar by American Kinesiology Association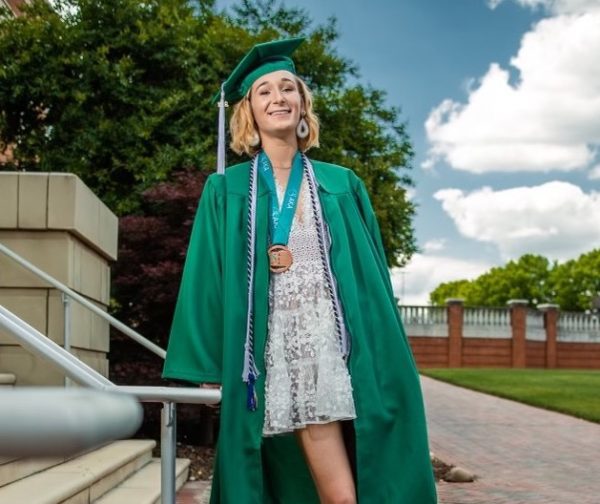 UNC Charlotte exercise science graduate Mackenzie Whittaker has been named a 2021 National Scholar by the American Kinesiology Association for a distinctive record of academics and leadership.
Whittaker co-founded and served as president of the Pre-Physical Therapy Club, and took the lead in writing a constitution and building a website and online interest video for students to learn about the organization. She also created mentorship program for members to foster connections within the larger pre-physical therapy community. Whittaker provided professional development opportunities for members by establishing a network of more than 12 clinics in the Charlotte area willing to provide internship opportunities.
"This award is an honor," Whittaker said. "To me it means that my voice was heard and made a positive difference. My passion for learning and helping others led me to embrace challenges, find creative solutions and build connections within the university and among the community."
Whittaker served as a research assistant at the UNC Charlotte Biodynamics Research Laboratory, where she assisted with data collection and processing. She also worked at Compleat Rehab and Sports Therapy in Charlotte, where she completed 125 shadowing hours observing patient evaluations and assisting patients with rehabilitative exercises.
"There is no way I could have done it alone. From my mentors' advice to the positivity of my peers, I always kept moving forward, learning and growing. Leadership Fellows in particular is a program offered at UNC Charlotte that changed my life. I met so many inspiring people no matter the day, I was grateful for the energy my peers around me exuded. It was infectious!"
Whittaker also raised over $4,000 for application fees for fellow students applying to graduate school. This summer, she herself will be applying to physical therapy doctoral programs and hopes to specialize in neurology.
"I have always had the passion and now I have direction and purpose," Whittaker said. "I have learned it is not just about helping patients but also helping my peers. We are on the same team, with the same goal. Positive psychology stressed the value and importance of relationships. UNC Charlotte has proven the value of relationships is the key to success."