Meet the Graduate: Alasia Richardson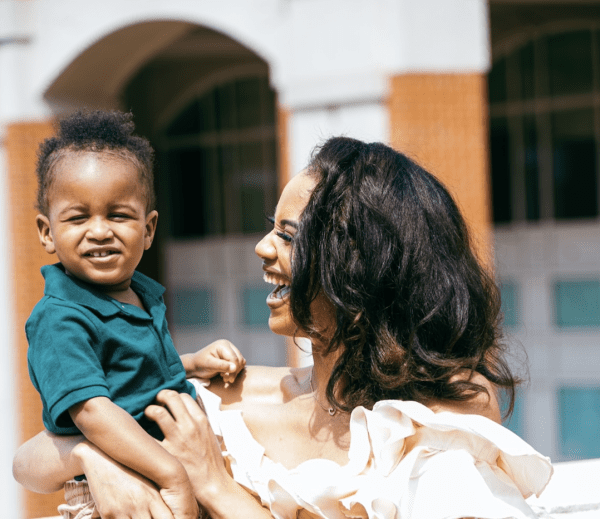 Exercise science major Alasia Richardson has overcome incredible challenges to graduate, but she never stopped following her passion or gave up hope. Her message is that you too can overcome any obstacle and come out stronger on the other side.
Tell us a little bit about yourself.
I was born in Terre Haute, Indiana and grew up in Raleigh, North Carolina. As a child I was always active and played basketball as well as ran track and field. In high school, I took an interest in dance, and it has been my passion ever since.
I also took an interest in beauty pageants after being in a serious car accident without my seatbelt on. This was a life-changing experience for me because I lost my right canine tooth. Pageants were my way of building confidence, as well as understanding that true beauty comes from within.
I created an annual toy drive for Duke Children's Hospital in collaboration with students at other high schools in the county, which represented a moment when my experience came full circle. This is when I learned the importance of service to your community and how rewarding it feels to help other people.
Closer to graduation, I decided I wanted to attend North Carolina A&T State University as a biology major. During the two years I spent at A&T, I was able to experience culture, walk a historic campus, create lifelong friendships, and learn how vital networking is.
At the end of my sophomore year, I decided to transfer to UNC Charlotte and pursue a goal of mine to become an NBA dancer. In the summer of 2019, I tried out for the Charlotte Hornets dance team, the Honeybees. Even though I didn't make the team, I was selected as a finalist and it was such an amazing experience. It made me realize sometimes you just have to take the chance and put yourself out there.
What is your degree program and what made you want to study it?
My degree program is exercise science, which I decided to study because of my love for science, exercise, and promoting healthy lifestyles.
What motivates you to do what you do?
My son motivates me to keep going. He is my greatest blessing. It is an honor to have someone look up to you, depend on you, and love you no matter what, so I owe it to him to strive to be the best version of myself.
What has your experience at UNC Charlotte been like, and how did it help you prepare for your career?
My experience at UNC Charlotte has been rocky but rewarding. My grandmother passed away two days before the semester started. This weighed heavily on me, and I also had to deal with feeling out of place and slightly uncomfortable due to large class sizes. I fell into a deep depression and didn't realize it until I fell into academic trouble. I met one professor who changed my perspective completely, Dr. Trudy Moore Harrison. She believed in me, encouraged me to go to counseling, and introduced me to Rasheda Sykes in the University Center for Academic Excellence.
They became partners in my support system. During my time at UNC Charlotte, they were always there to tell me I can do it when I doubted myself.
Spring 2020 is when everything changed for me. I was put on academic probation and found out I was pregnant. Before that, I remember sitting in class and thinking, 'Why am I even here?' Before that day, I often felt I didn't have a reason. I was in college because it was expected of me, but after that day I was getting an education to create a better life for myself and my son.
Then the pandemic hit. Being in college during COVID took away from my in-person college experience, but served me well during my pregnancy and allowed me to raise my son in his first year of life. Coming back to school for my last year I was excited. I had plans on being heavily involved on campus and decided to apply for the Student Advising for Freshman Experience program. This was one of the best decisions I made at UNC Charlotte, because I was able to meet new people, be a mentor, and experience college again.
My son's grandmother passed away in November, and later that month, my son underwent brain surgery after doctors found a mass inside his brain they determined was ependymoma, a type of brain cancer. During that time, I spent two and a half weeks in Levine Children's Hospital while I was taking finals. It was recommended I move him out of state for six weeks so he could get a safer form of radiation treatment called proton radiotherapy. With all of this on my plate I still decided to continue and finish my last semester. I moved my son to Cincinnati, Ohio, and for the semester I was virtual.
UNC Charlotte really cares. The exercise science program has done nothing but support, pray, and love me during this time. My advisor Juliana Marino has been rooting and advocating for me this entire semester. Student Assistance and Support Services has always had my back and stepped in countless times to ensure I had the resources I needed to finish. A lot of people ask me after hearing my story if I ever took a break and the answer is no. I kept going and pushed through every obstacle. This is important for any career and most importantly life.
Facing challenges is never easy, and a lot of times they can be very discouraging. It is important in these times to lean on your support system. You never have to go through anything in life alone unless you choose to. Realizing this and staying committed to my 'why' is what helped me overcome every challenge leading up to graduation. If you believe in yourself, pray and persevere, things will always be brighter at the end of the tunnel.
What are your hopes and plans after you graduate?
While in Cincinnati I started a nonprofit organization called The Love Line Foundation. I created it to honor my son's battle with cancer and create a network of love and support for families who are affected by pediatric cancer. My foundation will do this by serving the community, educating individuals on cancer, donating toys and necessities to children, and fundraising. Eventually I would also like to own an all-women's gym. These are my main focuses after graduation and caring for my son while he finishes up chemotherapy.