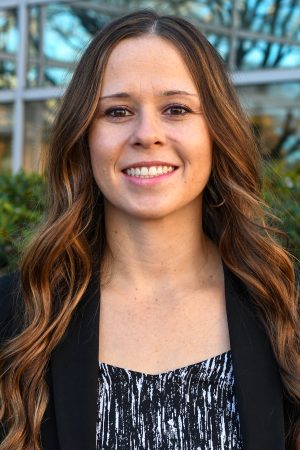 Nicole Whitaker
Lecturer
Certification:
Certified Athletic Trainer
American Red Cross Basic Life Support
American Red Cross First Aid/CPR/AED Instructor
Education:
· Master of Science in Exercise & Sport Physiology, West Chester University, West Chester, PA
· Bachelor of Science in Athletic Training, University of North Carolina at Charlotte, Charlotte, NC
· Bachelor of Science in Exercise Science, University of North Carolina at Charlotte, Charlotte, NC
Bio:
Originally from Orange County, California, Mrs. Whitaker earned her BS in Athletic Training and Exercise Science from The University of North Carolina at Charlotte and her MS in Exercise and Sport Physiology with a concentration in Athletic Training from West Chester University in Pennsylvania. Prior to joining the faculty at UNCC, Mrs. Whitaker enjoyed her job as Head Athletic Trainer and science teacher at Mater Dei High School in southern California. In that role, she gained a lot of clinical experience and was able to work hands-on with the collaboration of sports medicine students in the classroom and in the athletics department. Mrs. Whitaker is committed to providing evidence-based relevant information in and out of the classroom. She strives to put all sports club and performing arts needs at the forefront of her clinical work and is excited for the opportunity to work within all 3 departments on campus. In her spare time, Mrs. Whitaker enjoys anything sports-related and loves spending time with her husband, son, and pup.
Faculty Rank:
Lecturer/Athletic Trainer for Sports Clubs & Performing Arts
Personal Interests:
Personal Interests: spending time with family and friends, outdoor activities, working out, and sports!