Biodynamics Research Laboratory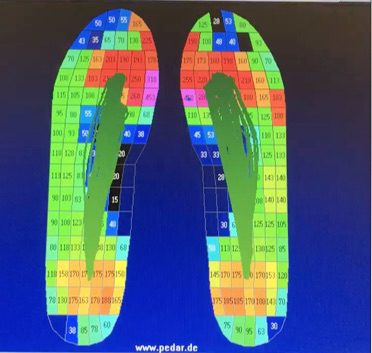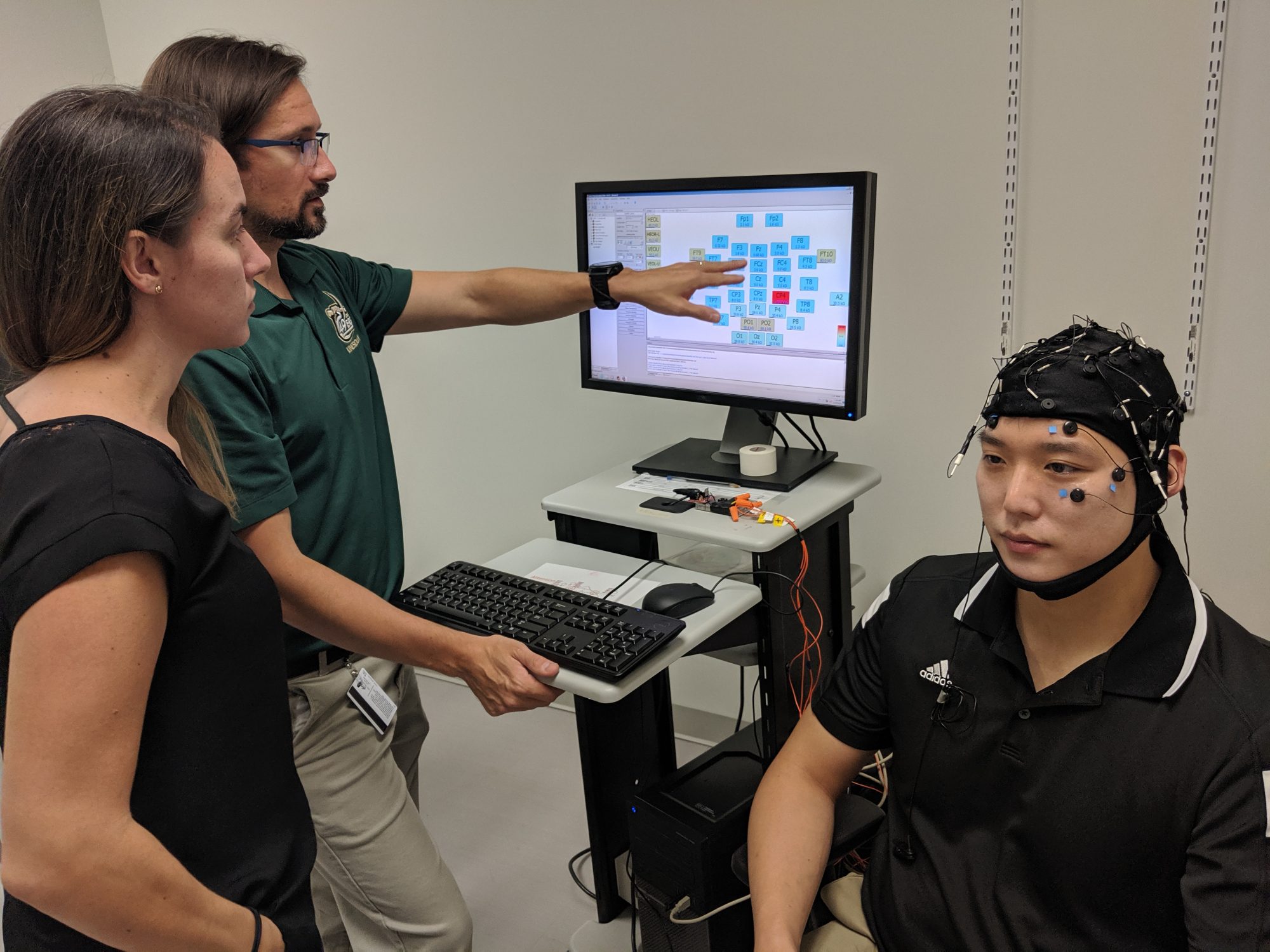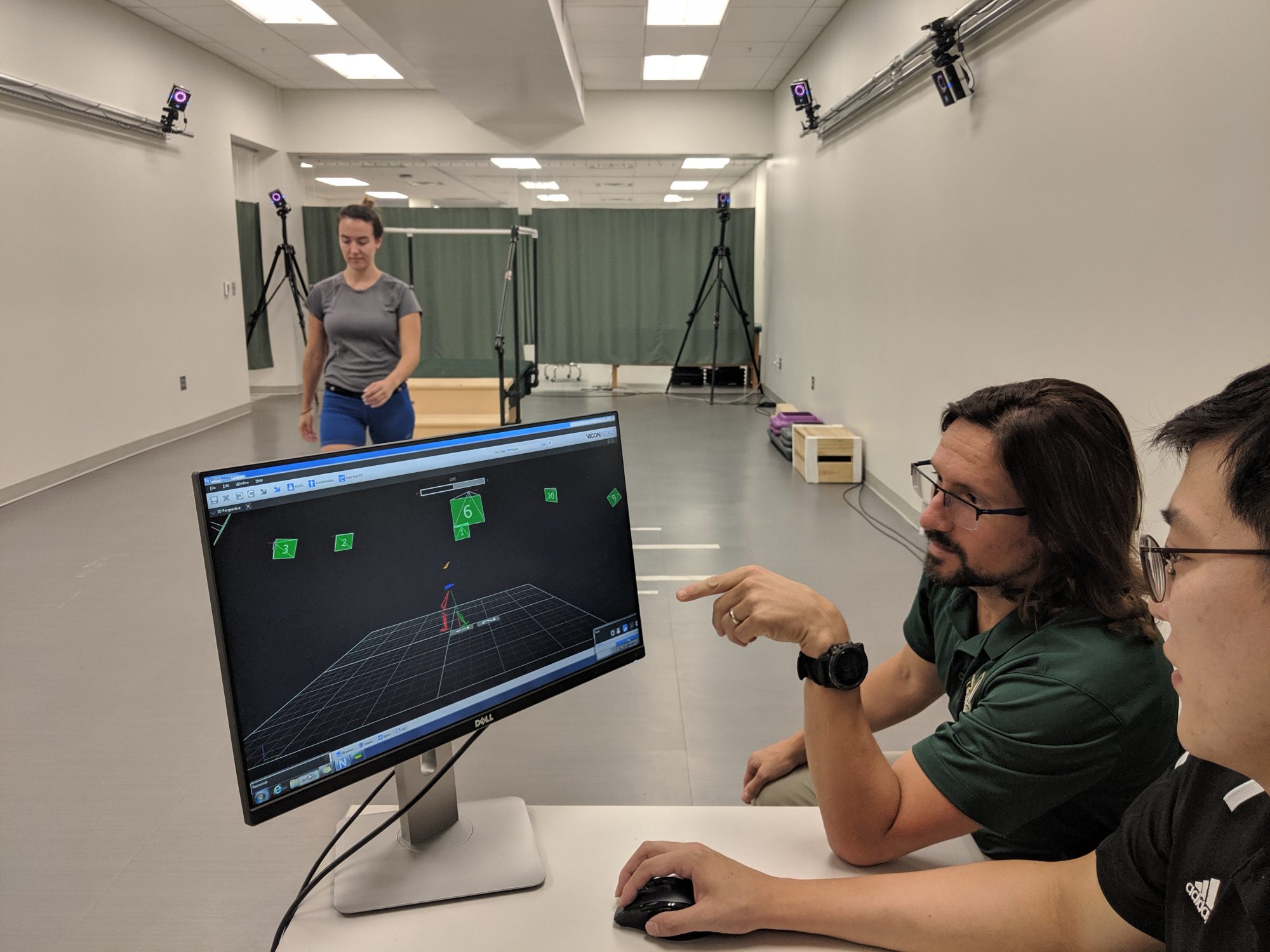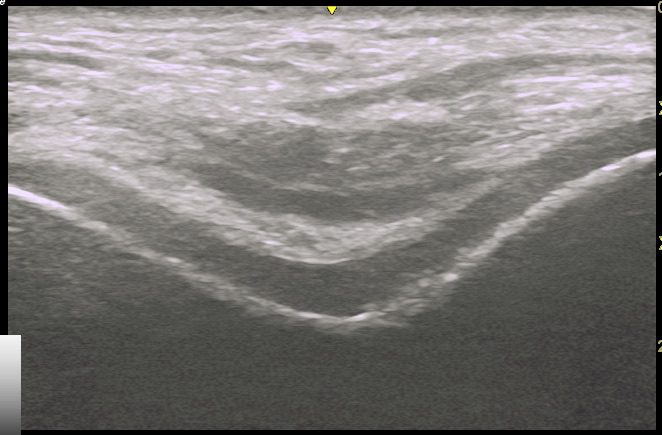 Research in the Biodynamics Research Laboratory aims to achieve two broad long-term goals. First we look to understand the full spectrum of lower extremity injury consequences such as structural adaptations, sensorimotor and neurophysiological alterations, and behavioral changes. Second, we apply our understanding of lower extremity consequences to improve therapeutic intervention effectiveness for lower extremity injuries to improve both short and long term outcomes. Our research endeavors use both human and animal models and span a range of discipline areas including athletic training, biomechanics, motor control, neuroscience, pathophysiology, and rehabilitation sciences. The Biodynamics Research Laboratory is also a constituent laboratory within the Center for Biomedical Engineering and Science at UNC Charlotte.
Facilities
The Biodynamics Research Laboratory is comprised of 4 rooms that occupy more than 2500 ft2 and provide space for personnel, equipment, data collection, and data analysis. We house two large experimentation areas for human movement studies including gait analysis and other data collections. The space also provides patient preparation areas, multiple work stations for research assistants, and a small conference room.
Measuring Kinetics
The Biodynamics Research Laboratory houses two Bertec non-conductive force platforms and two AMTI Accusway force platforms. The lab is also equipped with a Biodex System 3 isokinetic dynamometer to measure joint torques. Attachments are available for upper and lower extremity evaluation as well as lift simulations and closed kinetic chain assessments. In addition, the lab is equipped with the Pedar® pressure insole system, which can be used within the laboratory or in the community.
Measuring Kinematics
The Biodynamics Research Laboratory uses a new Vicon motion capture system with 10 (MX-T40S) cameras and the capability to synchronize collection of analog data. The LifeScience suite of software-including Body Builder, Nexus, WorkStation, Polygon, and Plug-in-Gait and their associated plug-ins-as well as Visual3D are used to generate and evaluate kinematic and kinetic parameters of interest.
Measuring Neurophysiologic Outcomes
The Biodynamics Research Laboratory houses multiple 16-channel biological data acquisition systems (BIOPAC Systems) complete with transducers and amplifiers to capture muscle activity. In addition, the lab houses a 40-channel EEG system with a NuAmps Amplifier and Curry 7 software (Compumedics USA), a Magstim Super Rapid2 to conduct Transcranial Magnetic Stimulation (TMS) assessments, a Digitimer DS7AH stimulator and 2 Biopac MP150 units for evaluating neuromuscular excitability. Finally, the lab is equiped with an 8 channel Delsys Trigno wireless EMG unit.
Additional Equipment
Other piece of equipment in our laboratory available for use are a custom-built instrumented ankle arthrometer, a diagnostic ultrasound unit, multiple 3-D triaxial accelerometers, and various pieces of clinical equipment, such as hand-held dynamometers, digital goniometers, and Semmes-Weinstein monofilaments.
Staff
Lab Faculty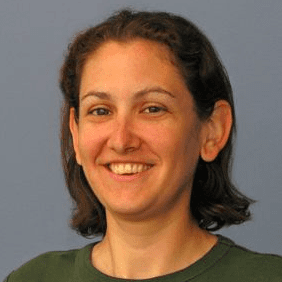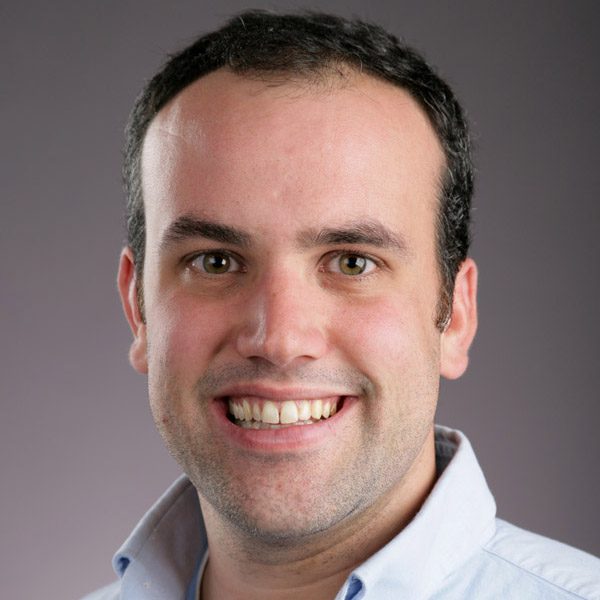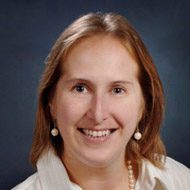 Lab Graduate Students
Hyunjae Jeon is a 4th year PhD candidate in the Biodynamics Research Laboratory. He holds degrees from Yonsei University in South Korea and a master's of arts in Athletic Training from the University of Nebraska Omaha. Hyunjae's research interests involve developing interventions to reduce symptoms associated with posttraumatic osteoarthritis and patellofemoral pain syndrome.
Danielle Torp is a 3nd year PhD student in the Biodynamics Research Laboratory. Her background includes a bachelor's degree in Athletic Training from Azusa Pacific University and a MS in Exercise Science from the University of Toledo. Prior to joining us, Danielle spent the last 2 years working as an assistant athletic training for Eastern Kentucky University. Her research interests involve developing novel interventions to alter gait patterns in individuals with chronic musculoskeletal injuries.
Sean Krysak is a 1st year PhD student in the Biodynamics Research Laboratory. He received his bachelor's degree in Exercise Science from Queens University of Charlotte in 2017, his MS in Kinesiology from UNC Charlotte in 2019. His research interests include: focus of attention during ACLR rehabilitation and contralateral variance in quadriceps strength.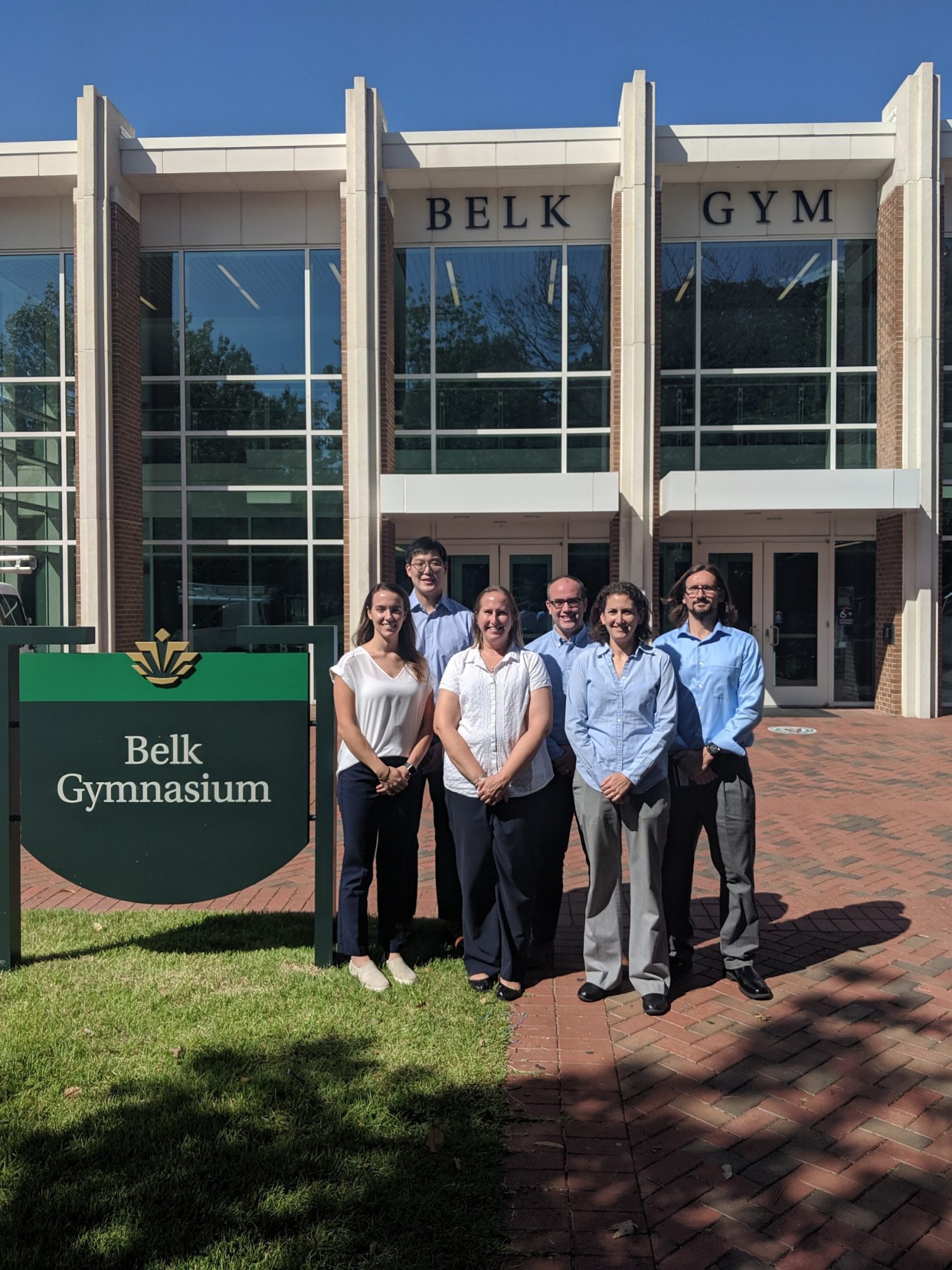 From left to right: Danielle Torp, Hyunjae Jeon, Tricia Turner, Luke Donovan, Abbey Thomas, and Sean Krysak. Current undergraduate students: Danielle Audain Jeffrey Gerrard Cale Jordaan Allie Knuckles Benny Le Emily Pettis Laboratory Alumni Doctoral
Master's
Sean Krysak, MS
Casey Bruce, MS, CSCS
Darryl Grant, MS
John Gonzales, MS
Jason Cline, MS, ATC
Ashley Duncan Azarello, MS
Steven Pfeiffer, MS, CSCS
Gavin Stuart, MS
J. Adam Jordan, MS, ATC
Bachelor's
A. Mae Fensterer
Anna Ifarraguerri
Mackenzie MacDonald, ATC
Trae Mingus, ATC
James Barry
Casey Bruce, MS, CSCS
Hannah Celemen, ATC
Jason Cline, MS, ATC
Ashley Duncan Azarello, MS
PRESENTATions
Tricia Hubbard-Turner, Sacrificing Long Term Health for Quick Return-to-Play: Ankle Sprain to Ankle Osteoarthritis. NATA 70th Annual Meeting, Best Practices Forum. Las Vegas, NV, 2019.
Hyunjae Jeon, Ultrasonographic analysis of acute cartilage morphological alteration following conventional rehabilitative exercises in patellofemoral pain individuals. NATA 70th Annual Meeting, Free Communications Oral Presentation. Las Vega,s NV, 2019.
Danielle Torp, Validity of a novel cross-line laser for predicting lateral plantar pressure in individuals with chronic ankle instability. NATA 70th Annual Meeting, Free Communications Poster Presentation. Las Vegas, NV, 2019.
Hyunjae Jeon, Acute deformation of femoral cartilage following three different movements in patients with patellofemoral pain. MAATA Annual Meeting, Free Communications Poster Presentation. Ocean City, MD, 2019.
Sean Krysak, Influence of focused plyometric intervention on strength and function limb symmetry indices in patients after ACL reconstruction. ACL Research Retreat. Greensboro, NC, 2019.
Tricia Hubbard-Turner, Percent body fat differs between those with chronic ankle instability and health matched controls. ACSM 64th Annual Meeting, Free Communications Poster Presentation. Minneapolis, MN, 2018.
Abbey Thomas, Case-series, cohorts, and clinical trials: what have we learned from our patients? NATA Annual Meeting. Houston, TX, 2017.
Current Funding
Smart Platform of Personalized Learning, Assessment, and Prediction for Future Career Training of Skilled Workers Source: National Science Foundation PIs: Lu, Zhou, Wang, Wu, Wang, Thomas, Donovan Aim: To innovate training of skilled workers, with emphasis on firefighters, through a smart, personalized, and augmented training platform. Drs. Thomas and Donovan as specifically studying injury assessment and prevention in these workers. External versus internal feedback on biomechanics and self-reported function in patients with chronic ankle instability Source: NATA Research and Education Foundation PIs: Luke Donovan and Abbey Thomas
Affiliated Groups
International Ankle Consortium (ankleconsortium.org)