Laboratory of Systems Physiology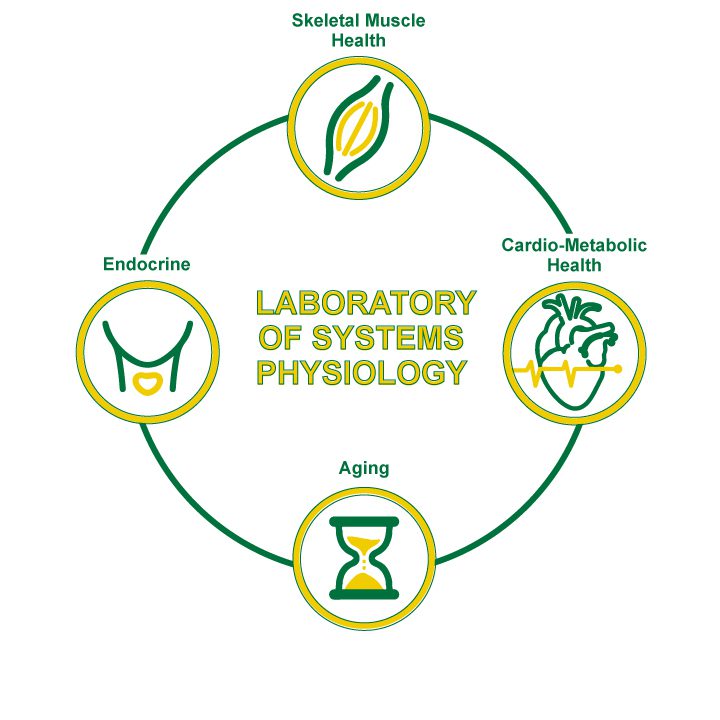 The Laboratory of Systems Physiology occupies approximately 1800 square feet of dedicated space and is designed for basic and applied research. The laboratory supports in vivo (both rodent and human), in vitro and molecular biology research with a systems physiology approach.
The mission of the LSP is to provide an atmosphere by which students receive hands on training in the application of exercise modalities to the study of cardiovascular, metabolic, endocrine, and skeletal muscle interactions in aging and disease.
Skeletal Muscle Health
Cardio-Metabolic Health
Reuben Howden
Mike Turner
Joseph S. Marino
Endocrine
Aging
Mike Turner
Susan Arthur
Reuben Howden
Yvette Huet
Joseph S. Marino